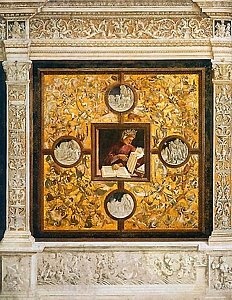 1499-1502 - An intricate grotesque panel by Luca Signorelli; Chapel of San Brizio, Duomo, Orvieto.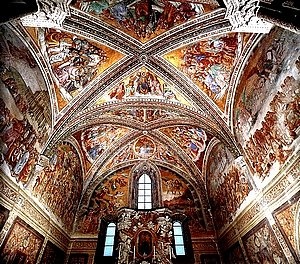 1499-1502 -Ceiling mural in the San Brizio Chapel - Duomo, Orvieto, by Luca Signorelli.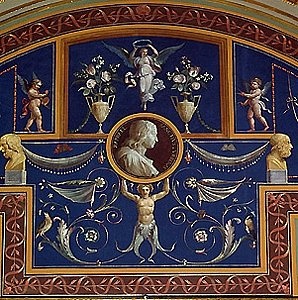 1508 - A grotesque panel found in the Loggias de Raphael Sanzio. Note the self portrait in the center of the design.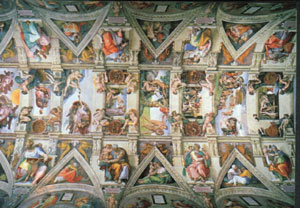 1508-1512 -Michelangelo Buonarroti painted the ceiling of Sistine Chapel.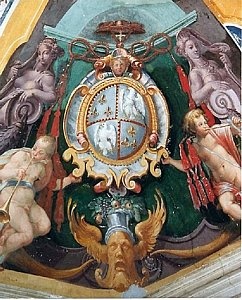 1509 -1572 - Coat of arms fresco at the Villa d'Este, Tivoli.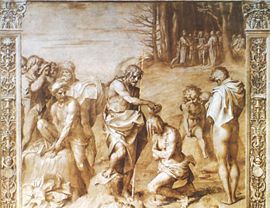 1511-1526 - Andrea del Sarto,"The Baptism of Christ", one of 's gray and brown grisaille frescoes in the Chiostro dello Scalzo, Florence. Decorative painting is a style called "grisaille", literally meaning "grayness" in French. As the name implies, murals executed in this style use a monochromatic color scheme. Grisaille panels are almost always executed in a trompe l'oeil style. Often they resemble carved stone or marble.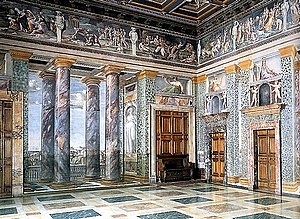 1515 - Baldassare Peruzzi,"Sala delle Prospettive," fresco, Villa Farnesina, Rome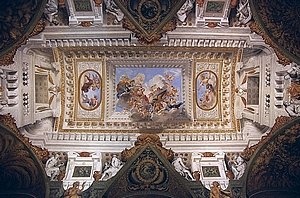 1550 - Trompe l'oeil mural found in the Palazzo Pitti - Florence, Italy.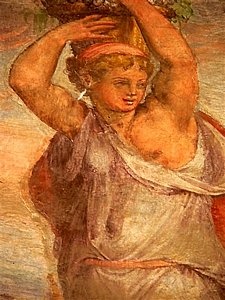 1550–1555 - Fresco close-up from Villa Giulia - Rome, Italy.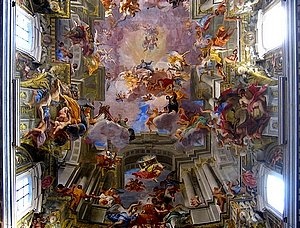 1685 - 1694 - Andrea Pozzo'spainted ceiling in the Church of St. Ignazio.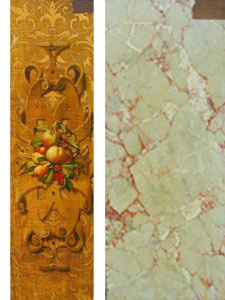 1800 - Thomas Kershawis renowned as the greatest faux artist of all time. He was a master of trompe l'oeil marble and faux bois (wood). Faux finishing has been a foundation in decorative painting, contributing to all it's art forms.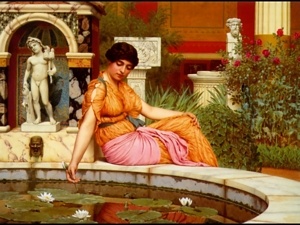 1861-1922 - John William Godwardwas primarily a figure artist, he utilized trompe l'oeil techniques in his paintings resulting in a very high level of realism.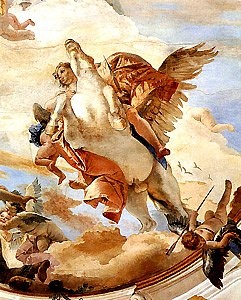 1896-1770 - Giovanni Battista Tiepolowas arguably the greatest trompe l'oeil painter of the 18th century Europe and the unquestionable first master of the "Grand Manner".