Renaissance Ceiling
Ceiling Decoration and Trompe-l'œil Mural Painting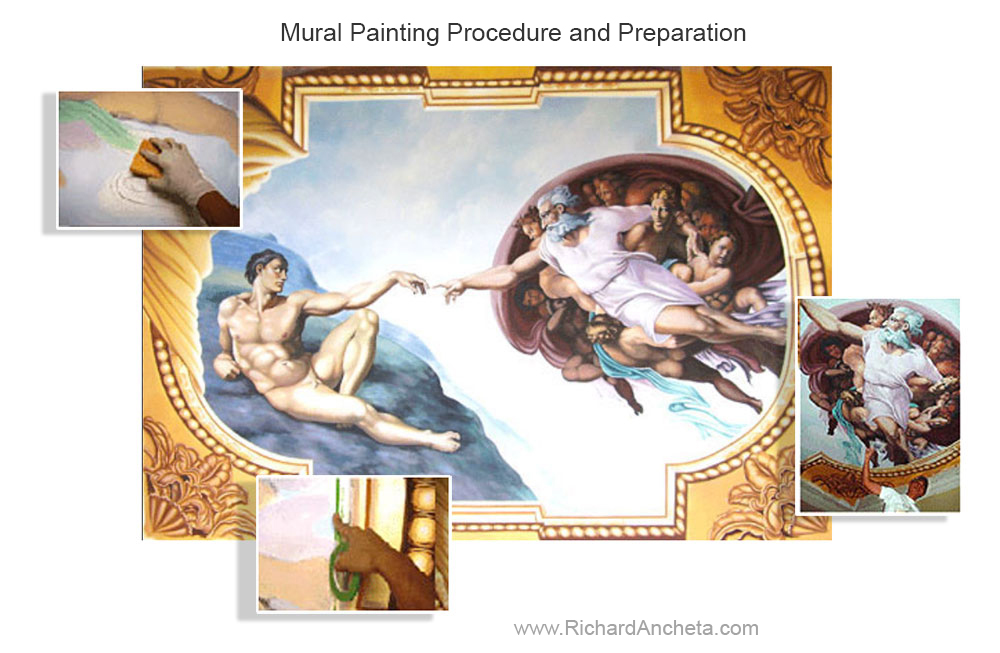 Renaissance decoration are paintings and designs describing the period of European artistic history from the early 14th to the late 16th century, with the masters of the Renaissance - Leonardo da Vinci, Michelangelo Buonarotti and Raphael Sanzio. The word renaissance is derived from the Frence word for rebirth & originally referred to the revival of the values, artistic styles of classical antiquity during that period, especially in Italy.

The Creation of Adam
Decorative Ceiling Trompe-l'œil

Repainting and reproduction of "The Creation of Adam" for a renaissance decorative ceiling are combined with a trompe-l'œil decor to create the illussions of depth.