Swimming Pool Mural Painting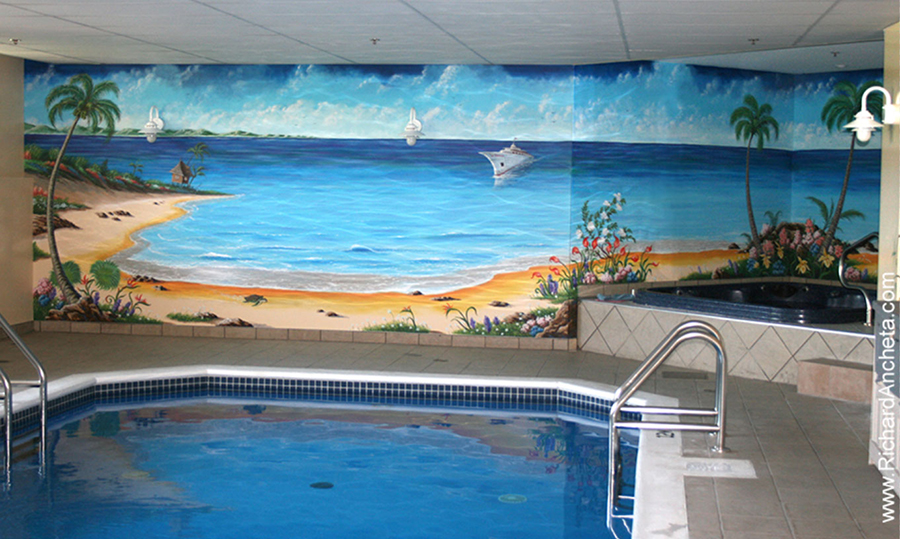 S
wimming pool
mural
is one of the theme that fascinates me and making the design needs a define plan, a research about the harmony images for this mural painting. The idea is to make this as huge room, majestic and enchanting of calmness and because the theme for this mural painting is dedicated to the institution of the citizens and recreational pool of the firm. The design proposal is to picture an exotic and Asiatic scene of beaches with an exotic seascape.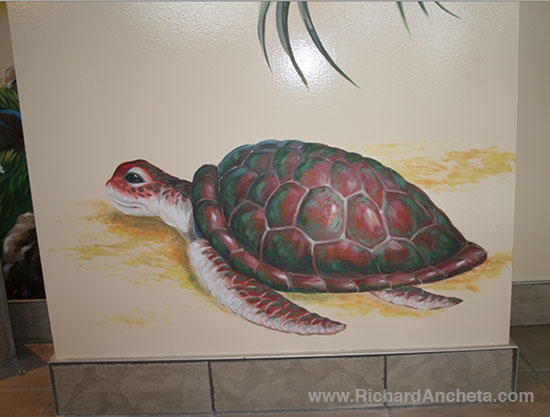 I have modeled some of the Philippines picturesque view with scenes of calm and relaxation. My design is to render a scene that continuously viewed in each four walls, panoramic scene that gives a trompe-l'œil impression . The first and the second murals are continuously and ending in cubicle that surround the jacuzzi basin of the pool.
The Rule of Thirds:
The composition of the bed of sea is twice larger than the sky and implementing S-composition rhythm wave effect of the coast. The intensity of cool colors are higher than the hot colors.

Mural
This study design # 1 expresses cool colors and with 30% of hot colors with the composition of

rule of thirds.

Mural -
I used the painting technique starting with the background and recede foreground adding design elements. The farther the object, the tone and value decreases and misty blending with the sky.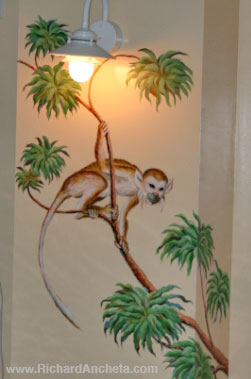 The tonal gradation of darker blue and turquoise blended gradually as it reaches the coast. The waves are calm and subdued, the mass of sands is in rhythm composition harmony with the tiles color theme.
Giving an exotic look and added with palm trees and sakura, leaves like saribus palms and nipa huts, some grasses, bushes and creating a landscape of wild flowers. Adding some birds as an accents of toucan for more realistic effects.

Embed Adobe Flash Player
I used oil paints because it toughness in humidity, flexible for temperature change and condensation.